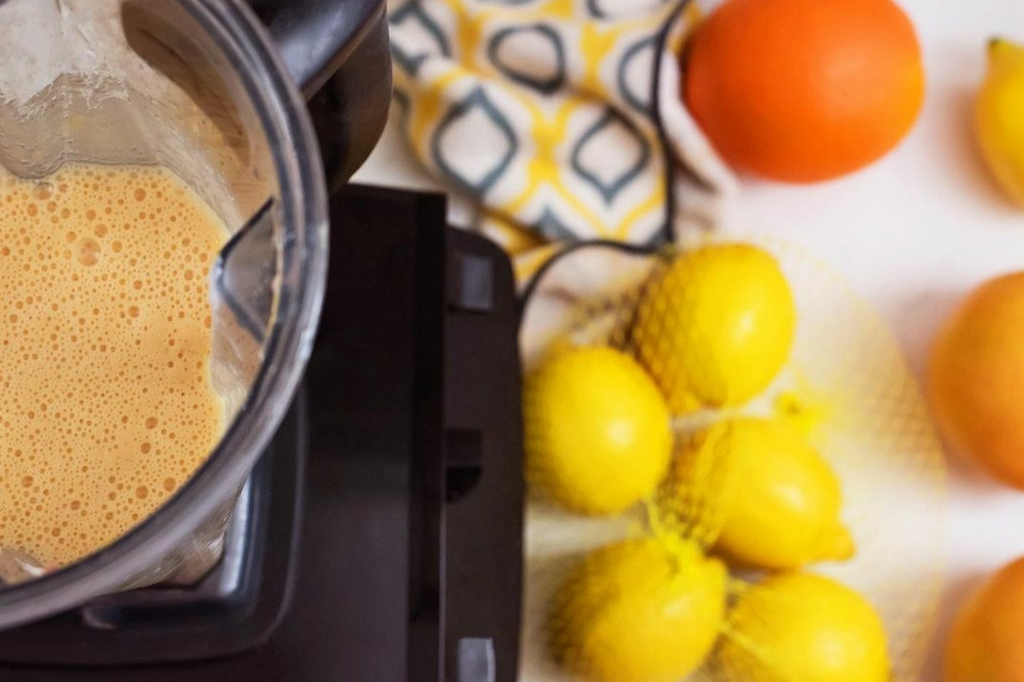 Prep Time
2M
Cook Time
2M
Servings
2 Servings
This warmer spring weather has us in the mood for the freshest fruit and flavors! This citrus smoothie by Sarah at Rainbowl Foods is sunshine in a cup - delicious, refreshing, and beautifully bright! It's super quick and easy to whip up and packed with delicious Vitamin C.
Super easy. Simply delicious.
Our favorite recipes are the ones that give you amazing flavor without too much slicing, dicing, cooking, dirty dishes, etc. All you need to do for this recipe is peel and deseed your fruits, throw everything in a blender, and voilà! You're sipping on the most refreshing, citrus-y drink! This smoothie is great as part of your breakfast or as a snack to pick you up on a beautiful day.
Full of flavor and fresh Vitamin C
The best part of this smoothie is the tangy citrus flavor with the perfect balance of sweet and sour. Blended with Willa's Oat Milk and your favorite yogurt, this drink is deliciously smooth and frothy. The flavor and texture is reminiscent of an Orange Julius with more citrus, all natural ingredients, and without the additives and extra sugar.

We can't help but mention the abundance of Vitamin C from the orange, grapefruit, and lemon! Vitamin C is essential for healthy skin and bones, great for our immune systems, and contains antioxidants that help to reduce inflammation.

Add your favorite nutrients
This recipe calls for flax seeds, which are a superfood full of Omega-3's, antioxidants, dietary fibers, and more. But feel free to add your other favorite sources of nutrients! Chia seeds (after soaking), hemp seeds, avocado, and greens like spinach or kale would all blend in smoothly without changing the incredible flavor! To make it more filling for breakfast, add your favorite unflavored plant based  protein powder.
Use whichever sweetener you love
Sweeten up this smoothie with maple syrup or whatever works best for you. We also love date syrup (try Date Lady or Just Date), agave nectar, honey, or plain simple syrup! We recommend using a liquid sweetener so it blends into the drink more easily.
Follow Sarah on Instagram at @rainbowlfoods and check out her website for more incredibly tasty recipes!
Looking for more spring-y drinks? Try this Sunny Dreamsicle and this Lavender Blackberry Italian Cream Soda.
This Lemon Meringue Cocktail is so yummy and non-alcoholic optional!
Need another smoothie? Try this Green Smoothie Bowl with Willa's!

This One-Pot Spinach and Green Pea Pasta and this Oat Milk Kimchi Pasta are two of our favorite weeknight pasta recipes.
Learn about Willa's sustainability, ingredients, and more on our blog page.
Shop Willa's here! 

Loving your Willa's? Consider leaving us a review on our website or Amazon storefront!  
Sunshine Citrus Smoothie
Ingredients
1 orange
1 grapefruit
1 small lemon
¾ cup Willa's Oat Milk
½ cup plain dairy-free / vegan yogurt
2 tablespoons flax seeds
Handful of ice (optional for desired thickness)
Instructions
Peel and deseed the citrus
Add all ingredients to the blender and blend until smooth.
Top with orange/lemon zest and enjoy!