Lucky Green Oat Milk Smoothie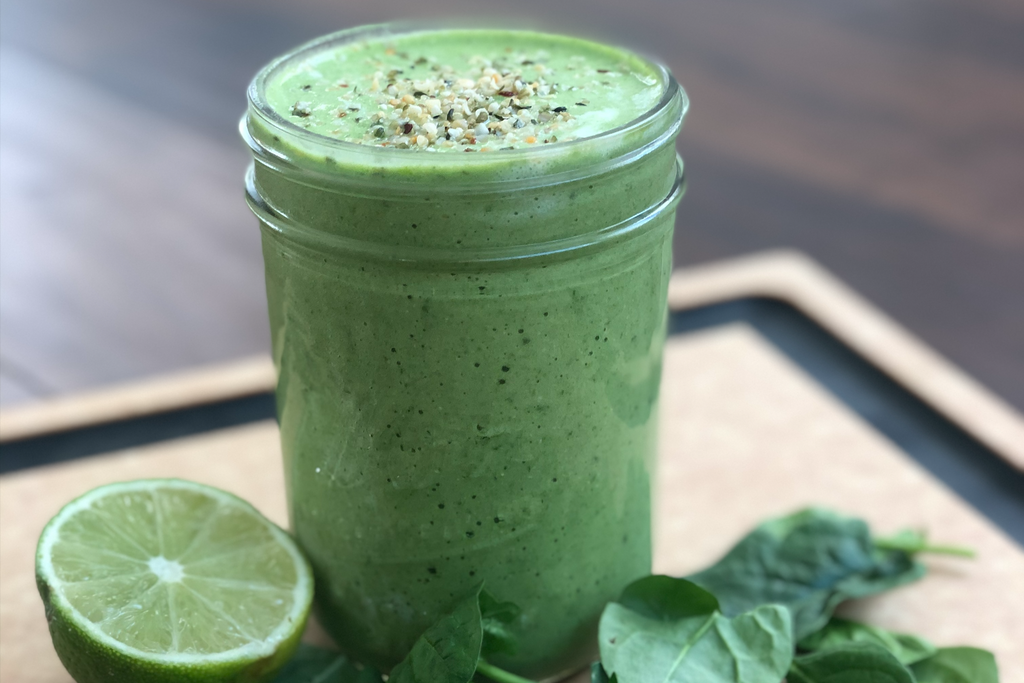 Prep Time
5M
Cook Time
0M
Servings
1 smoothie
Nothing says St. Patrick's Day quite like the color green! While we love getting festive for the holidays, sometimes we want to fit something in that is also nutritious. This green smoothie created by Kate Daugherty, co-founder of The Facility Denver, brings the best of both worlds!  
A glass of green gold 
This clean smoothie will leave you feeling lucky, full, and refreshed! One of our favorite things about smoothies is that they fill us up without feeling sluggish. This recipe incorporates flaxseed and hemp seeds which are both packed with protein and omega 3 fats. Flaxseed, hempseed, and Willa's Oat Milk are also all great sources of fiber to help keep you feeling full for longer.  Read our post on Oat Milk Prebiotic Fiber and its Impact on Mental Health to learn all about it!  
St. Patrick's Day treat 
Did we mention that this smoothie is also sugar-free, high-protein, and nutrient-dense!? It's a St. Patrick's Day treat you can feel good about eating any time of the day. Make it for breakfast to kick off the holiday or try it as an afternoon pick-me-up snack. It's two servings so you can even share it with a friend or family member (or cut it in half for just a single serving). If you have any kiddos around this lucky smoothie is a great way to sneak some extra veggies into their breakfast or after-school snack!  
Lucky Green Smoothie Recipe 
Smoothie Ingredients 
1 cup Frozen Mango (or Pineapple) 
2 Limes, juiced 
2 cups of Spinach (fresh or frozen) 
1 tbsp Freshly Ground Flaxseed  
1 tbsp Hemp Seeds 
2 scoops Grass-Fed Whey Protein (or Collagen) 
2 cups Willa's Unsweetened Original Oat Milk
Smoothie Instructions 
Place all ingredients into a blender. Blend well until smooth.  

Divide into glasses, sprinkle extra hemp seeds, and enjoy!
Like this recipe? Also try our Green Smoothie Bowl! 
Check out our other no-bake breakfasts like this Turmeric Maple Pecan Chia Pudding and Chocolate Tahini Overnight Oats. 
Looking for more oat milk recipes? Try Oat Milk Kimchi Pasta and Chocolate Frozen Custard. 
Lucky Green Oat Milk Smoothie
Ingredients
1 frozen banana
frozen mango
frozen cucumber (can sub cauliflower or more fruit)
frozen spinach
Vanilla protein
Willa's Oat Milk
Instructions
1. Add all ingredients to a blender and blend with oat milk
2. Transfer to a bowl and add your desired topping. Jessa topped with fresh berries, dried coconut, granola, bee pollen, and peanut butter.