The Willa's White Russian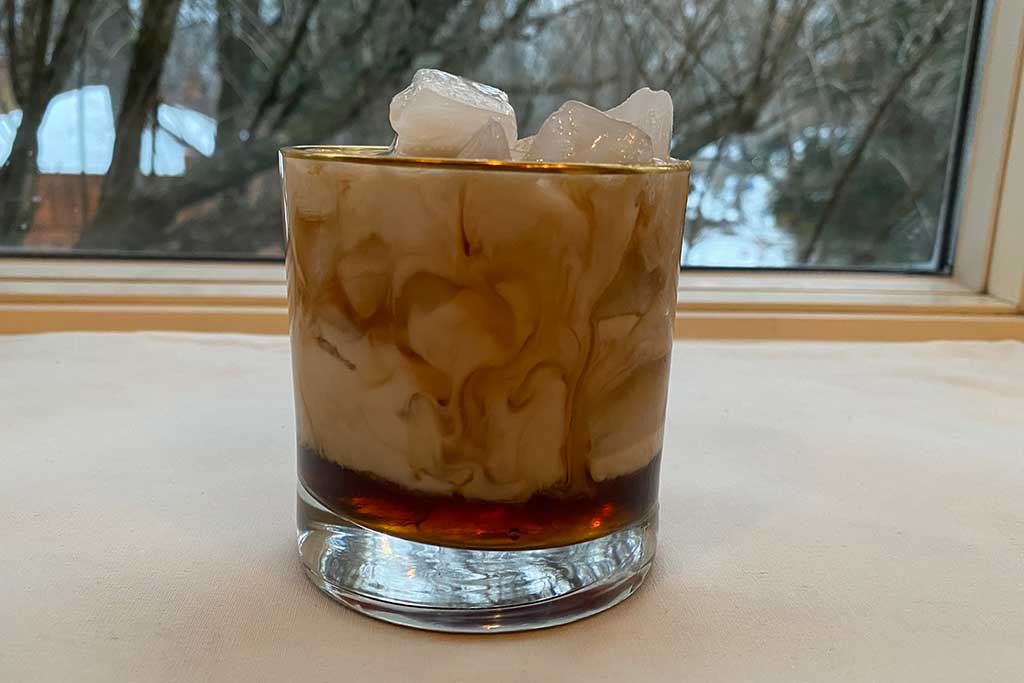 Prep Time
5M
Cook Time
0M
Servings
1 drink
The Dude abides. With Oat Milk.
The Willa's Dudette is our version of the more well-known White Russian. White Russians were once considered rather passe relics of the 1950's and 60's. But thankfully, the Coen Brothers changed all of that with "The Big Lebowski" when "The Dude" became everyone's favorite White Russians 'abiding' slacker.
Mid-Century creamy cocktails that include dairy always seemed like a terrible idea for those of us who are dairy-free. Using Willa's Barista Oat Milk or Willa's Unsweetened Original Oat Milk, thankfully delivers the creamy swirls, without any dairy. Now, we can't imagine this cocktail any other way!
If you want to get gourmet with it, try making your own coffee liquor at home! Mix together 3 cups sugar, 2 cups boiling water, 2 ounces instant coffee, 1 pint vodka, and one vanilla bean until everything is combined and the sugar and coffee are dissolved. Then, pour the mix into a dark bottle and let stand for 30 days. And voilà! You have a bottle of your very own DIY coffee liquor.

Because Willa's uses the whole entire oat rather than just the oat sugar, it also makes this cocktail richer and slightly nuttier. 
This drink feels especially wintery and festive during the holidays. In fact, we're planning to kick off the night with them this New Year's Eve.
Looking for more oat milk cocktail recipes? Check out our Oat Milk Chai Blossom, and Oat Milk Brandy Alexander. 

Looking for more oat milk recipes, from lattes to matcha, and other drink ideas in general? Check out our other oat milk Recipes.  
The Willa's White Russian
Ingredients
2 oz Vodka
1 oz Kahlúa
3 oz Willa's Organic Oat Milk
1/8 tsp or less ground nutmeg
Ice
Instructions
1️) Ice in glass
2️) Pour vodka and Kahlúa over ice
3️) Fill glass with Willa's Oat Milk
4️) Stir, sprinkle with nutmeg, and enjoy!