Oat Milk Classic Matcha Latte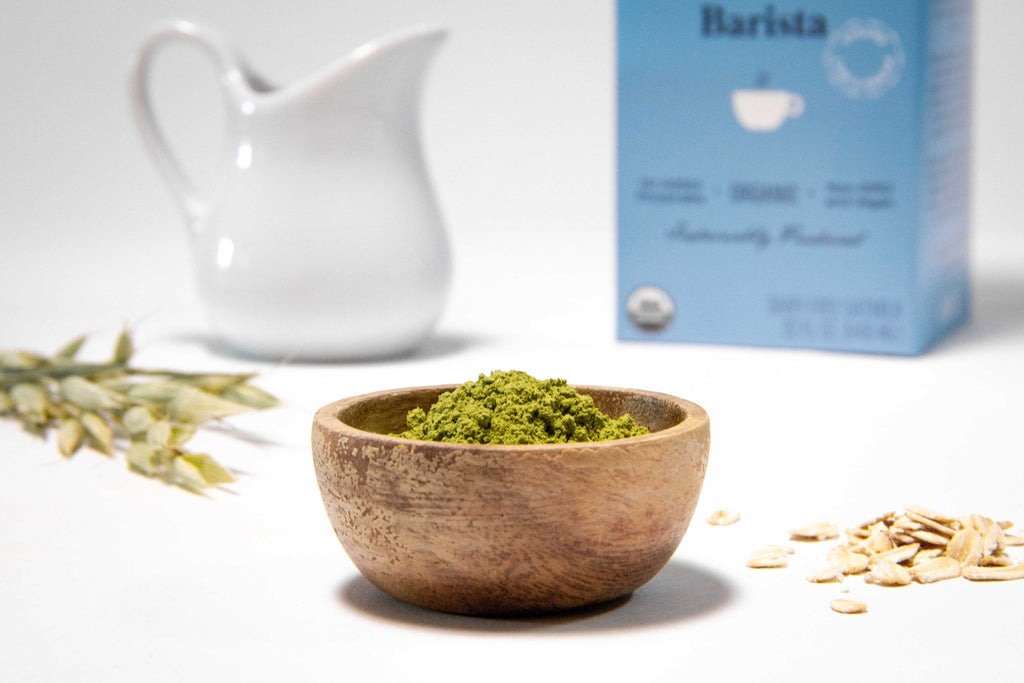 Prep Time
5M
Cook Time
0M
Servings
1 latte
Sometimes you just need something simple done right. One of the most comforting ways to enjoy oat milk is with
matcha
, a traditional stone-ground Japanese green tea, which also happens to be an
anti-cancer
(!!!). The natural sweetness of the oats beautifully complements matcha's earthy, grassy notes. Willa's uses the entire oat making for a richer, more satisfying oat flavor, and lending the drink a depth of flavor that other oat milks lack. 
Matcha is also more of a slow burn pick me up whereas coffee can feel more like a caffein shot in the arm. That said, don't underestimate the caffein in matcha. It's much stronger than your average tea!
You don't need to use a high, ceremonial grade matcha for your matcha latte, but avoid using low-quality "ingredient" grade matchas, which are intended for more culinary purposes like baking. Look for matcha that is vibrant green, has a slightly sweet smell and taste (should not be bitter). It should be ground to a fine, silky consistency without any rough, clumpy particles. We love Tenzo Organic Matcha. Rishi's Teahouse Matcha is also a great everyday matcha and our matcha of choice for lattes.
Like oat milk, matcha has a subtle profile, making it a flexible ingredient that pairs well with a wide spectrum of other flavors. This recipe is delicious on its own, but makes an excellent base to experiment with other flavor pairings. Try it sweetened with a store-bought or homemade lavender, bergamot, or vanilla infused simple syrup, and then garnish with an expressed peel of bergamot, and you have a "Kyoto Morning," Mary's take on a London Fog.
Shop Willa's Barista Oat Milk.

Oat Milk Classic Matcha Latte
Ingredients
2 g Matcha powder
2.5 oz water heated to 160°F
10 oz Willa's Barista Oatmilk
Instructions
1. Sift matcha through a fine-mesh sieve into a small bowl. Pour water into a bowl and whisk vigorously but gently (without pressing whisk into the bowl) using a matcha whisk. Whisk until matcha develops a rich layer of foam - like the on a shot of espresso - about 15 seconds.
2. Pour a shot of matcha into your cup. Steam oat milk, pour directly into matcha and enjoy!